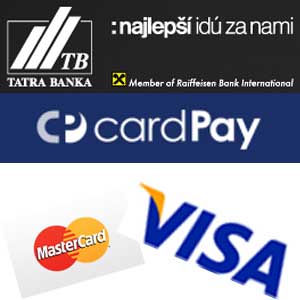 Cardpay Tatrabanka Payment Gateway for Jigoshop
24,00 €
Cardpay Tatrabanka Gateway for Jigoshop is a payment gateway using the Cardpay system (Visa and MasterCard approved) of Tatrabanka Slovak Bank.
After selecting the Cardpay Gateway on checkout, your customers are transferred to the Tatrabanka website, so they can pay with any of their Credit Cards or Debet Cards and finish the checkout proccess.
You must have an agreement signed with Tatrabanka before you can start using this gateway (you will receive your MID and KEY values which you need for plugin configuration)!
It requires Jigoshop ver. 1.7 and higher.