Imagine you could carry your Polaroid inside your pocket 50 years ago. A camera which will print the picture immediately on place. Push the button and picture goes out. Everyone is original. You just have to wait a minute but after pulling off the cover you'll see the result. Good shot or not? Or simply rip it up and throw away?
But you would have it with you every time. Yes, exactly as you have nowadays your mobile phone with you every time.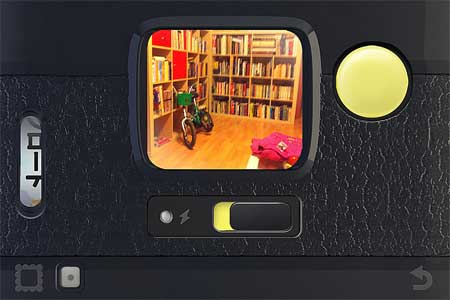 Hipstamatic application for iPhone implemented this perfectly. It's an instant photography inside mobile. With all advantages and disadvanteges … Authors didn't choose way other photo applications do it which uses principle "take a shot a then apply a filter to it". Hipstamatic narrowed your choices of what filter will be the best to one simple rule: Choose filter (meaning type of lens together with type of film) in advance. And after shot is made you have your result which is final – it cannot be changed inside Hipstamatic application – just as with Polaroid photo. Either it's perfect or you rip it up (inside Hipstamatic you delete it of course).
Basic application costs 1.59 EUR and it contains just basic filters (lens and films). You can imagine how application works with them but you will find real fun with Hipstamatic when you buy additional "packs" using In-App purchases (every of them costs 0.79 EUR). These packs contains new films, lens and flashes (I use them rarely). Some packs contain new camera body too (it's just cosmetic change without any influence on resulting photos).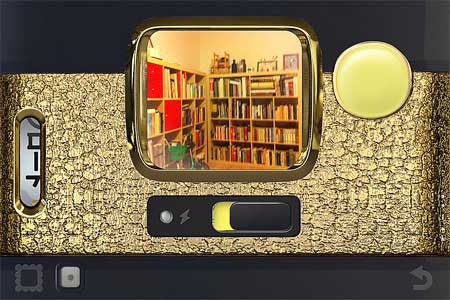 Application is available for all iPhone generations from iOS version 3.1 (this applies to Hipstamatic version 201 when I'm writing it) but of course quality of photography element itself is important (iPhone 4 and newer produces much better results). On older devices you will be perhaps disappointed with application speed and produced results (though with good lightning conditions and object not too close to camera you can get useful results).
A shot not put "on paper" doesn't exist. I print Hipstamatic photos (I'm using iPhone 4) by myself (or in a lab) on paper of size 10×10 cm and 13×13 cm. Original picture size is 1936×1936 pixels what is paper size 16.4×16.4 cm (using 300 DPI) without information lost.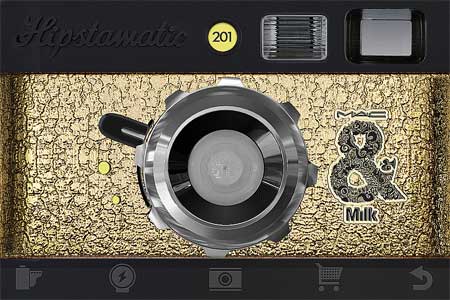 Community which has been concentrated around this great (and we can say iconic) application is building WikiPages for Hipstamatic. You can find there examples of photos created by individual lens and films.
If you find lens and film combination which satisfy your needs (I found mine), you will not need to change settings anymore. You have found your Polaroid. You take picture with expectable results. This is done by film and lens you've chosen. And then it's all about photography – either it's a good moment taken or not. This is the famous photographer's trash. And it should used often …
You can see some of my Hipstamatic pictures in gallery of this post (click on any of thumbnails in the header).